The month of September drew to a close with the world experiencing a number of events. From conflict in Syria to hopes for refugees, deaths of famous stars to unraveling clues for unsolved mysteries; our world is just a complex web of problems and solutions. Reappearing events such as the Syrian Crisis and the Charlotte police shootings, along with new topics such as the Presidential Debates will be covered on this week's 5 Things to Know.
1. Failure of the Syrian Ceasefire
What was hope for Syria 2 weeks ago, an unstable promise a week ago, and totally destroyed now? You guessed it, the Syrian Ceasefire. Politicians are having back to back debates on who was responsible for the break in the ceasefire. Meanwhile, in Aleppo, the death toll continued to rise. Two hundred airstrikes made their way to the city, causing the death of at least 70 people, and for 50 people (including many children) to be buried underneath the rubble. All hope for peace in Aleppo seems to have faded away, what can be done now is to see how Russia and the U.S.A, the brokers of the ceasefire, deal once again with these conflicts.
2. Updates on Charlotte
WARNING: Video contains graphic content (http://abcnews.go.com/US/hundreds-protesters-charlotte-demand-release-keith-lamont-scott/story?id=42330637)
Last weekend, videos were released by the police on the shooting of Keith Scott, hoping to be evidence of the justified killing of the 43-year-old man. Previous evidence that was found, including a gun holster found at the scene, were used to justify that Scott had a gun in hand during the time of the shooting. However, it was later found that the video was unclear, and it was difficult to discern whether Scott really had a gun in his hand or not. His family still holds on to their claims that Scott did not possess a gun, as was mentioned by his wife in the video released. More than a week has passed and still many questions are left unanswered, our condolences reach out to Scott's family and the world hopes to receive the solid justifications of Scott's killing soon.
3. Presidential Debates 2016
On Tuesday, September 27th, the first American Presidential Debates were held, and according to the media and critics, the debate lived up to its hype. Alongside all the attacks directed towards the individuals themselves, questions on trade, taxes, and solving world conflicts were asked. For the most part, voters think that Hilary Clinton won this round over her opponent, Donald Trump. There were lots of things to say about the elections, here are what we thought were the highlights:
Trump claimed that he opposed the Iraq war, and any word against that was "mainstream media nonsense". The moderator, Lester Holt said that the "record shows otherwise.".
Clinton was asked her opinion on whether or not police officers were biased against African-Americans or not. She suggested that all Americans were susceptible to bias, claiming that "I think unfortunately too many of us in this great country jump to conclusions about each other".
Clinton attacked Trump, saying that he was an enemy of the working class, claiming that he supported the housing crisis because of the financial opportunities it would give him. Trump's only reply was "That's called business, by the way".
4. Air Pollution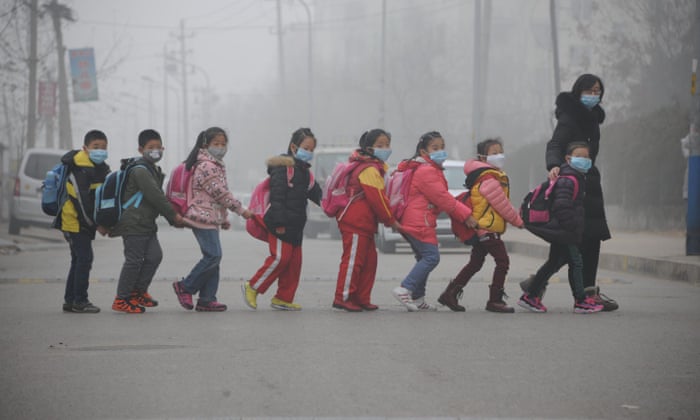 For the map, see this link: http://maps.who.int/airpollution/
According to an air quality map released by the WHO on Tuesday, 92% of the world's population is now breathing polluted air. The map is constructed on global air pollution data, based on the measurement of PM (particulate matter) found in the air around the world. PM is a kind of pollutant that consists small particles that float in the air. PM2.5 has particles less than 2.5 micrometers, while PM10 has a diameter 1/7th of the diameter of hair. Data was collected from 2008-2013 using satellite measurements. At least 3 million people each year die from the effects of air pollution, and these numbers are bound to rise if conditions get worse. Action against air pollution must be taken now more than ever, or a life necessity will be out of reach for us.
5. Fertility
On April 6, a healthy baby boy was born in Mexico using a "three-parent technique" called "spindle nuclear transfer". The process involves DNA from a donor woman being implanted into the egg of the mother, and the sperm of the father injected into the egg to fertilize it. The procedure was done to prevent a terrible neurological disease called the Leigh Syndrome, which affected around 40,000 newborns. This method is now the topic of much controversy, and some experts question the baby's future. "It's unfortunate to have people decide they're just going to quite willingly engage in this kind of reproductive tourism — to go outside of a system that is in place to create the safest, most scientifically reproducible way forward," says Lor P. Knowles, assistant professor of the University of Alberta School of Public Health. "That's the precedent then, that if you think you can do it, then let's just hop the border and see what happens, hope for the best."