We all could have noticed that the weather has been a bit more rainy than usual, and the magnitude of natural phenomena has been felt much greatly in other parts of the world. Not only that, but political turmoil has once again made their way into the front lines of the news. If you're not up to date, then we here at 5 Things to Know will do the job and get you up to speed in five minutes!
1) Fukushima
On Tuesday, an earthquake with a magnitude of 6.9 struck Japan's Honshu island, triggering tsunami warnings to nearby coastal cities including Fukushima. This brings back many terrifying memories to the locals due to the disaster that occurred in 2011. The government urged thousands to seek higher ground with the warnings stating that the waves could reach 3 meters high. The warnings were dropped hours later, and police reported that 3 were injured and more than 1,900 homes lost power briefly.
2) El Salvador and Nicaragua
In another part of the world, a 7.0 magnitude earthquake struck El Salvador and Nicaragua Tsunami warnings were issued to the countries but were later lifted. In the past two weeks, regions along the ring of fire, which include New Zealand and Japan, have been experiencing activity resulting to rampant earthquakes. Alongside the earthquake, Nicaragua has also been experiencing heavy rains due to Hurricane Otto. However,the government states that they been preparing for the days of landfall, and will hopefully reduce the casualties as much as they can.
 3) Kashmir
9 people were killed and 11 others were wounded when cross-border shellings from India hit a passenger bus, say officials from Pakistan. Before the deaths this week, it was reported that Pakistan lost 7 soldiers due to a shelling; their biggest single-day loss since 2003. The two countries have been fighting over rightful ownership of Kashmir, and the conflict could lead to disastrous consequences as both now have nuclear arsenal. More than 30 Pakistani civilians and 11 soldiers have died since the conflict in August, and 12 Indian civilians and 11 soldiers have also been lost in the same time period.
4) US election recounts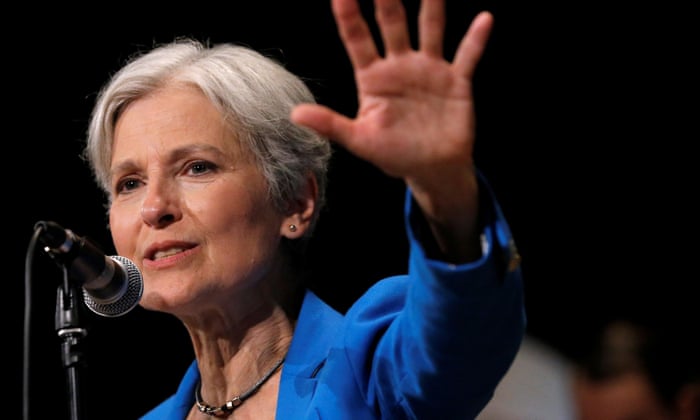 The Green Party's presidential candidate, Jill Stein, raised over $4.5 million in order to request reviews of the result of the votes in Michigan, Pennsylvania, and Wisconsin. The fundraising states that $6-$7 million is needed in order to challenge all the 3 states. Stein stated that she was acting because of "compelling evidence of voting anomalies" released by the authorities. "These concerns need to be investigated before the 2016 presidential election is certified," she said in a statement. "We deserve elections we can trust."
5) Cleansing of the Rohingya 
Myanmar states that they want an ethnic cleansing of the Rohingya, states a senior UN Official . The government has been conducting counter-insurgency attacks since the reported assault on the border guards by the Rohingya since November. However, Mr. McKissick, the head of the UN refugee agency in a Bangladesh border town states that the Burmese have been asserting much harsher actions.He said the military and the border guard police have been "killing men, shooting them, slaughtering children, raping women, burning and looting houses, forcing these people to cross the river" back into Bangladesh, where the Muslim minority initially come from. Mr. McKissick also added: "Now it's very difficult for the Bangladeshi government to say the border is open because this would further encourage the government of Myanmar to continue the atrocities and push them out until they have achieved their ultimate goal of ethnic cleansing of the Muslim minority in Myanmar."