Our long spell of hiatuses has finally ceased! We're back two weeks in a row, here to give you the latest news. This week, old foes have risen, more elections are taking plays and *queue music* not to be so surprising North Korea appears in our column yet again. These words all jumbled up together probably don't make sense now, but take a quick read and you'll know exactly what we're talking about. Here's this week's 5 Things to Know.
1) Cyberattack
If you haven't heard about this issue, then you're one of the lucky few. This week there was a major cyber attack that hit nearly 100 countries, in which a virus was sent that took control of computers until a ransom is paid. Cybersecurity firm Avast states that it has detected more than 75,000 ransomware attacks in about 99 countries, making it one of the largest global cyberattacks to have occured in history. Hospitals, government offices, and major companies were hit by this phenomena, and the major countries that were hit were Ukraine, Russia, and Taiwan. It is unclear how many organizations have lost their data to the software, called WannaCry.
2) German Elections
German Chancellor Angela Merkel is starting her campaign to run for her fourth term as Germany's Chancellor, and she is getting a boost from the local election. Merkel and her party, Christian Democratic Union scored a major victory in the state of North Rhine-Westphalia, receiving 33% of the vote. It barely came on top of their competitor, the Social Democratic Party who received 31.4% of the vote. This gives another chance for Merkel to gain the nationwide vote, with this being her party's third victory throughout the year across the states.
3) North Korea
It may not come as a surprise when you hear this, but North Korea has run another missile test, and once again it was a success. The test was "aimed at verifying the tactical and technological specifications of the newly developed ballistic rocket capable of carrying a large-size heavy nuclear warhead," says state new agency KCNA. North Korea warned the U.S not to provoke them, as the new warhead has the capability or firing at "US mainland and Pacific operations", such as the Andersen Air Force Base.
4) Al Qaeda
Being absent from an international audience for so long, Al Qaeda releases new propaganda to take back its global appeal by introducing the new generation of the Bin Laden family. Hamza bin Laden calls on his followers for attacks on Jews, Americans, Westerners, and even Russians in a 10 minute video showing past terrorist attacks. "He has been trying to copy his dad, the tone of his dad, and also to copy and repeat the messages and terminologies used by his dad in the past," said former FBI agent Ali Soufan.
5) White House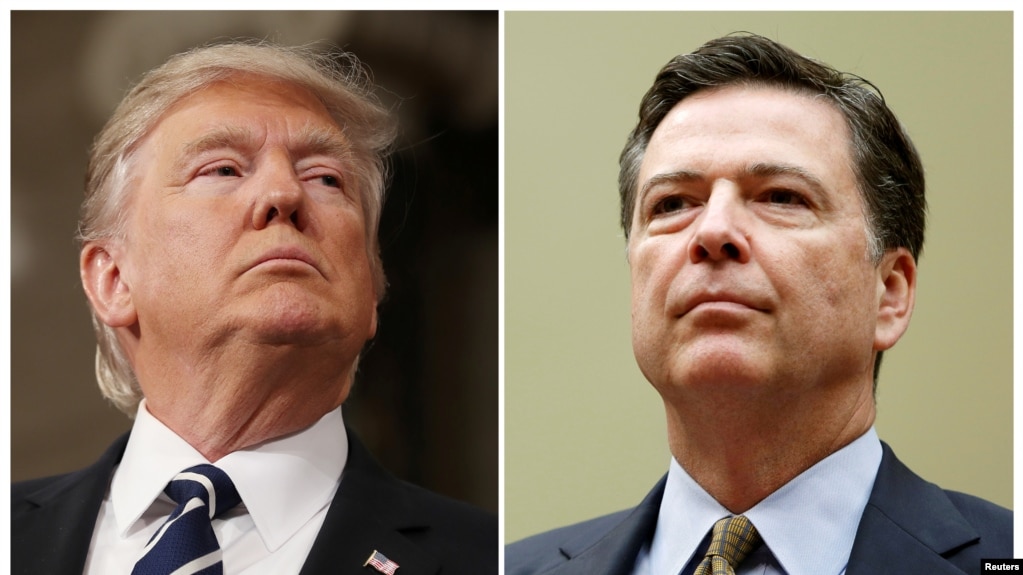 There were a great many controversies that came about during the 4 months President Trump has been in office, but this revelation will probably be the most severe; on top of all the things that happened with Russia. Sources say that Comey stated in one of his many memos, that Trump asked him to stop investigating about the case of former National Security Advisor Michael Flynn. If this is deemed true, they say it may be called an "obstruction of justice" and a case worthy of impeachment. The scandal shook the economy as the dollar value fell.