Welcome back to school everyone! Hope y'all had a nice break. Here are 5 highlights of the week:
Sri Lanka Bombings on Easter Sunday
About 253 people were killed in Sri Lanka on 21st April where a wave of bombings was carried out with support of an international network. The government of the country has claimed that National Thowheed Jamath, a local jihadist group, was responsible for these attacks although it has not been admitted yet. On 22nd April., there was another blast near a church in Colombo. The President of the country is seeking foreign assistance in finding out whether foreign terrorist organisations are linked with this attack or not. Intelligent services believe that 130 suspects Later on it was found that the alleged ringleader behind the bombings Zahran Hashim, died at Shangri-La Hotel in Colombo. He was also accompanies by another bomber "Ilham".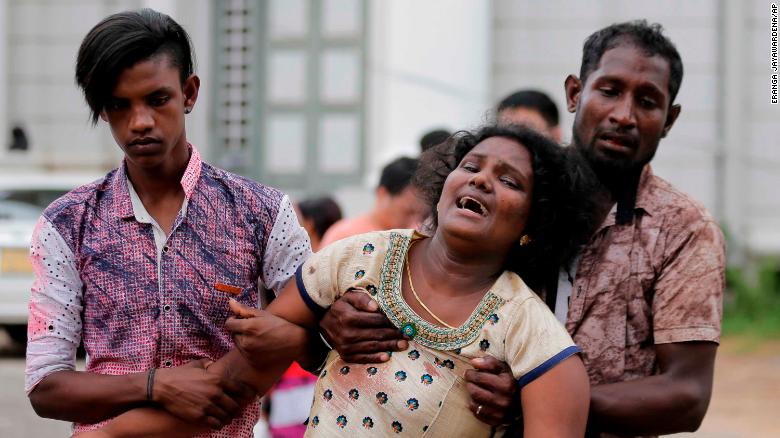 Philippines struck by an earthquake of 6.1 magnitude
Approximately 16 people have been killed after an earthquake struck the island of Luzon in main Philippines. The earthquake hit the island on 22nd April and the airport was damaged as well as two builds were reported to be completely destroyed. The province of Pampanga was the worst-hit-area . According to the Office of Civil Defense, 81 people were injured and 14 remained missing. Users of Social media posted photos of the damage caused by the earthquake including cracked walls as well as swinging fixtures of light. Since The Philippines is part of the Pacific "Ring of Fire", it is prone to major seismic activity which might be one of the causes of this quake.
Our world is angry and stress, Gallop report claims
Over 150,000 people who were interviewed in about 140 countries, 1/3rd of them said that they suffered from stress and 1/5th claimed that they were experiencing sadness or anger. People were asked about their positive and negative experiences of the day before the survey took place. According to the report, Chad was declared as the most negative country followed by Niger. The most positive country was Paraguay. Questions like "did you smile yesterday", "were you treated with respect" and so on were asked. It was also revealed that 71 percent of the people experienced enjoyment the day before the survey. The following are top 5 countries with positive experiences:
Paraguay
Panama
Guatemala
Mexico
El Salvador
Latin American countries had the most positive experiences because of their cultural tendencies which is to "focus on the positive aspects of life".
Following are top 5 countries with negative experiences:
Chad
Niger
Sierra Leone
Iraq
Iran
Latin American countries including Paraguay, Panama and Guatemala topped the list of positive experiences, where people reported "feeling a lot of positive emotions each day." For countries with negative experiences, the reasons included struggle to afford food, health and social conditions, as well as safety concerns.
Tesla reports a $ 702 million loss from January – March 2019
Along with the three months loss, Tesla has predicted another loss for the three months after. However, they would return to profit in the third quarter. The firm's goal is to deliver 360,000 to 400,000 vehicles in 2019. They expect to return to profitability because of high deliveries and cost reductions. Elon Musk, the chief executive, also claimed that he expects the firm to own a self-driving "robotaxis" on the road by 2020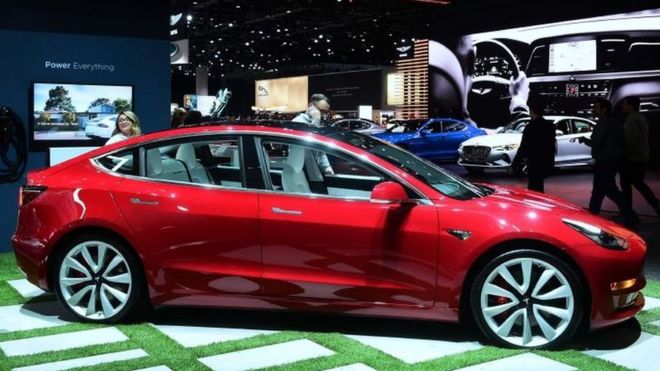 PepsiCo sues farmers over lays chips
PepsiCo will stop pursuing 4 small farms in India who are being accused of illegally growing a variety of potatoes that are registered for exclusive use in its Lays Chips. Earlier this month, the company's Indian subsidiary also filed lawsuits against these farmers. PepsiCo told them that they should either join their company's authorized cultivation program or simply grow other types of potatoes. Then only will they let go of the case; the next hearing will be on June 12th. It has been reported that Pepsico is seeking damages of $143,000 from each of the farmers and they will only agree to seek no compensation if the farmers agree to their offer.